Chicken Decals
Funny, Adorable, Sweet or even a little scary , these decals are sure to get a smile. Cut to order from high grade outdoor vinyl to ensure your decals will have a long life.
Need a Custom Decal Color or Design?
Free Shipping On Average Size Decals In U.S.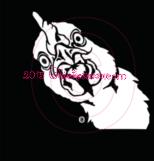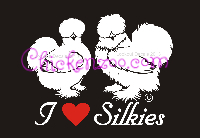 Average Size Decals are 5.5 - 6 inches Tall
Breeds are added by the number of requests I receive,
Want a breed not shown? Please let me know and I will add it.
Check out the Pages below