CHICKENZOO PLUSH ART DOLLS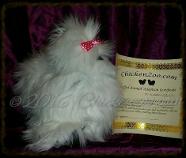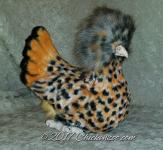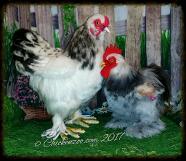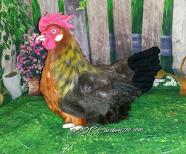 Welcome to my Plush Art Doll Page.
I specialize in custom Plush Critter Art Dolls,
from my own patterns, and make each one here at my studio in the US.
- You can have a basic breed Art Doll made or
a custom Art Doll / Memorial Doll made from your photos.
- All Art Dolls are made from hand picked high quality faux fur, fabrics & materials.
They may contain wire, vinyl, plastics, glass beads for weight, or other materials.
- No real hair or animal skins are used.
- Art Dolls may contain small parts / possible choking hazards
such as but not limited to, eyes, beaks, nose, and toenails .
- Art Dolls are made to be displayed or lightly played with,
they are not made to be toys for young children or to withstand rough handling.
- Hand painted Glass eyes are glued on with special glues.
- Art Dolls are dry clean/spot clean & air dry only.
Please allow time for completion - dolls can take weeks to make, as they are all hand made by myself..
- Contact me to get on the waiting list or fill out inquiry form below.
- Full payment is required before I start on your project.
- Orders are started in the order invoice is received.
- Rush Orders will be priced accordingly.
- If you email photos, please include clear images of :
front, left side, right side, feet, close up of face, overhead of back if possible,
approximate height & length and any distinguishing features.
- The better pictures you send, the better I can create your doll.
- No Refunds - Must be at least 18 years old and own the account being used, to order.
- Art Dolls ship Priority Mail in US - Prices listed are for US Shipping
Contact Me for International Shipping
Please click on link below for quotes on custom dolls & to get on waiting list.
Copyright 2018 Chickenzoo.com All Right Reserved