Welcome to my Custom Plush Art Doll page.
I specialize in Memorial Art dolls, but you don't need to have lost a pet to enjoy these dolls.
Attention to detail is very important to me, email good photos from as many angles as possible.
All Art Dolls are hand made with care, and body base is made using faux fur,
poly fill and synthetic felting materials.

Dolls are made to be displayed , not as toys, as they may contain small parts,
wire frames or choking hazards etc.

Each doll comes with it's own adoption certificate and name on handmade button, if you so choose.
Dolls are made in the order they are paid for.
Full payment is required to start a doll and hold your place on the list.
Dolls may take weeks or months, so please allow appropriate completion time.
Let me know ahead of time if a deadline needs to be met.
Rush charge may apply for shorter completion times.
No Refunds or returns. Please ask questions before your doll is shipped if you have concerns.
International Shipping is available, please contact me for a quote.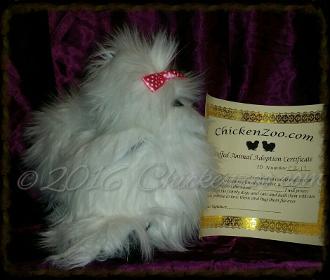 Silkies & Naked Neck Silkies
*Small Basic Bottom Sitting Silkie aprox 6" tall- $55
*Large Basic Bottom Sitting Silkie aprox 11" tall - $75
*Add face details to Basic bottom Sitting Silkie + $ 30
*Add Detailed feet to Basic Bottom Silkie + $30
* Naked Neck sitting Basic bottom aprox 6" tall - $85
*Large Size Standing Silkie or Naked Neck Art doll,
wire internal frame, detailed face and feet - $180
*All Dolls come with an Adoption Certificate
Priority US Shipping $20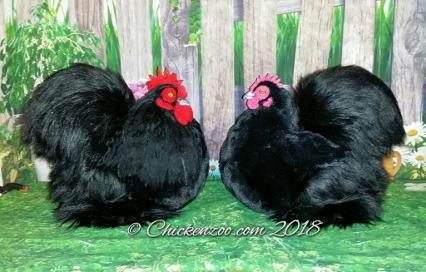 Bantam Breeds
*Sitting Bantam Hen- $150
*Sitting Bantam Cock-bird $180
*Patterned Colors (Barred, Mottled, etc) add $50
*Add standing legs and internal wire frame + $50
(Sitting Bantams come with detailed feet)
Dolls come with Adoption Certificate
Priority US Shipping $20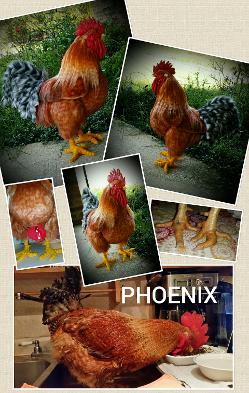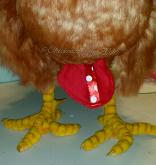 Memorial Art Dolls
You can add a belly pocket with hook & loop closure. It comes with a red heart pouch for momentous.
add $25
Crested Breeds
*Sitting Basic Crested Hen - $100
*Sitting Basic Crested Cock-bird - $150
*Barred, Candy Corn, Toulbunt pattered etc add $50
*Add Eyes & Facial Details + $30
(Sitting Crested Hen & Roos come with detailed feet)
*Add Standing Legs and Internal wire frame + $50
*All Dolls come with an Adoption Certificate
Priority US Shipping $20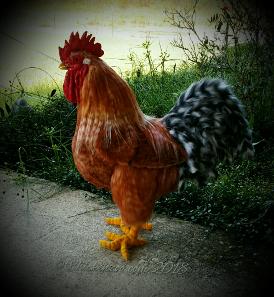 Large Breeds
*Sitting Large Fowl Solid Color Hen - $170
*Sitting Large Fowl Cock-bird $190
*Patterned Colors (Barred, Mottled, etc) add $50
*Add standing legs and internal wire frame add $50
(Sitting Large Breeds come with detailed feet)
Dolls come with Adoption Certificate
Priority US Shipping $25 sitting , $35 standing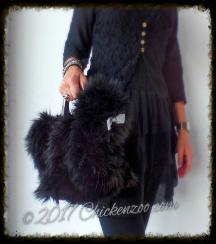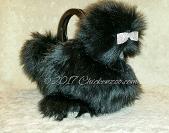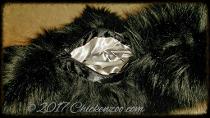 Custom Plush Handbags
Make a statement with a custom animal purse. All handmade with same great quality as my Art Dolls. Request one today
prices starting at $180