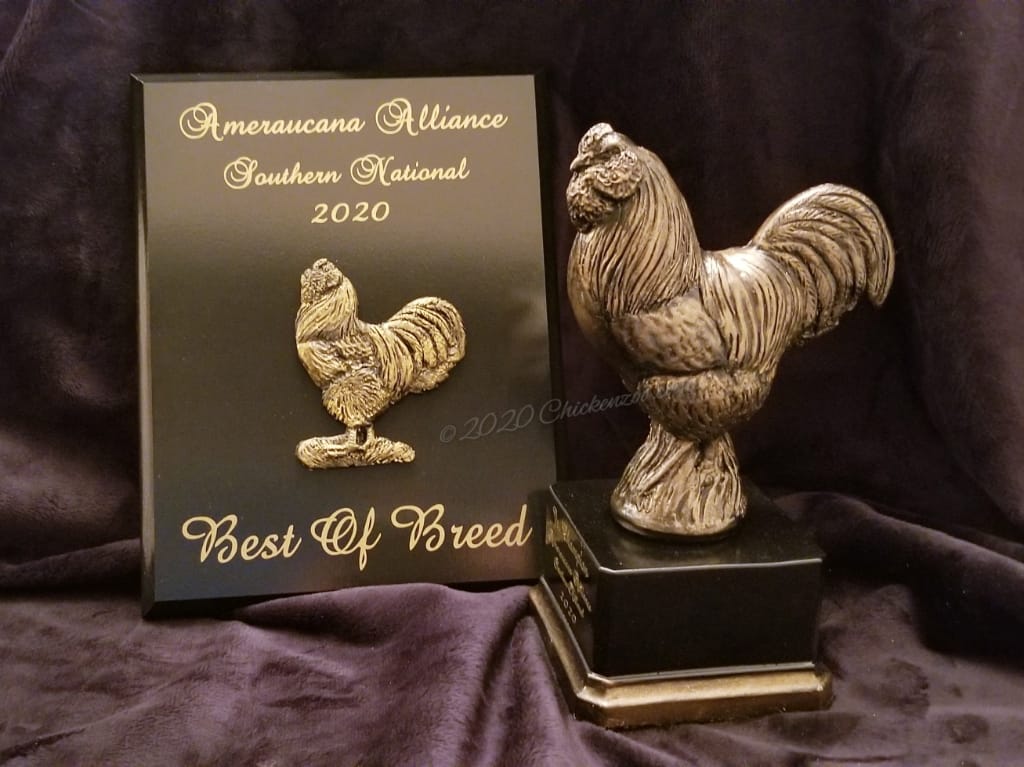 Award Sculpture shown with matching Award Plaque
Custom Award Sculptures of Birds & Animals.
Sculpted from my own designs, then cast in a strong art resin.
Sculptures are hand painted in metal tones or custom colors
They are mounted to a resin base
with your choice of text or left blank
base style may change due to availability.
Wood & Marble bases may also available by request
Please allow for at least 3 months for anew custom sculpt
Small Statues (aprox 6" tall) start at $50
Large Statues (aprox 8" tall) start at $65
© Copyright Chickenzoo.com